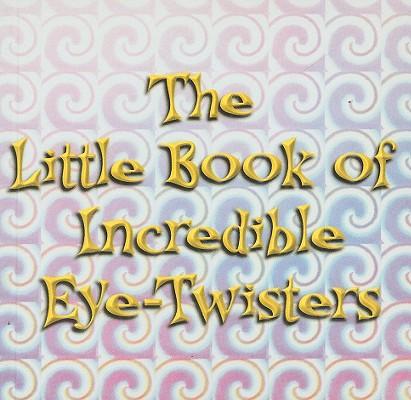 The Little Book of Incredible Eye-Twisters
Australian Curriculum: Description
Everyone in the country is talking about the amazing image that genuinely seems to be a new kind of optical illusion. Stare at a seemingly shapeless black and white image for thirty seconds, close your eyes, and you are confronted with an incredibly realistic vision of Jesus. Nobody who looks at this image is anything other than completely amazed. This book is a collection of a hundred similar optical phenomena, all of which will completely amaze you. This amazing book is full of the sort of optical illusions that keep people amused for hours!
Teaching ideas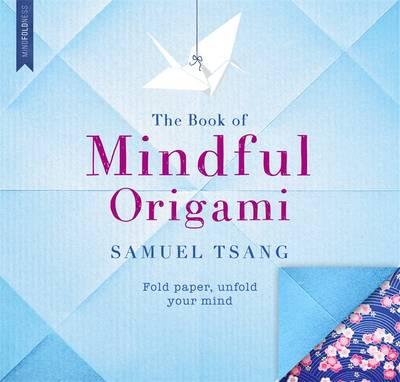 The Book of Mindful Origami
Australian Curriculum: Description
Origami has been shown to aid relaxation, concentration, hand eye co-ordination and memory, and what's more, it does not require complicated tools or materials to perform. All you need is a piece of paper and some focused thought, and the results can be enjoyed almost immediately. In this beautifully designed book, with clear step-by-step instructions, you will learn how to make 16 inspirational models that you can display on your desk, your windowsill, or your mantelpiece, or give to somebody as a gift.
Teaching ideas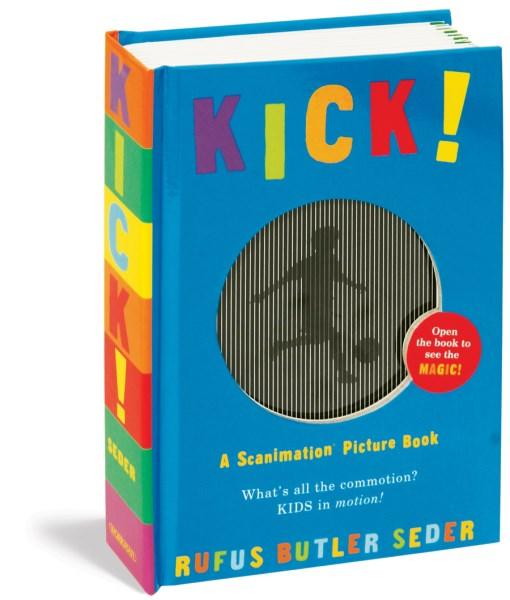 Kick! A Scanimation Picture Book
Australian Curriculum Year Level
Year 5, Year 6, Year 7, Year 2, Year 3, Year 8, Year 4, Foundation Year, Year 1, Year 9, Year 10
Australian Curriculum: Description
Now introducing "Kick!", which does for kids what "Gallop!" does for animals – one child rides a bike, another kicks a football, a swimmer cuts through the water, and a skater pirouettes on ice. The effect is joyous, magical, mesmerizing, and perhaps even more compelling than "Gallop!" Because of the endless fascination that children find in watching other children. The second book created by Rufus Butler Seder, the inventor, artist, and filmmaker who developed Scanimation out of his obsession with antique optical toys and other pre-motion-picture illusions, "Kick!" uses 'persistence of vision' and a patented state-of-the-art multiphase animation process to create astonishment. There is nothing else like this unique, patented technology that literally inspires wonder.The images burst with activity, and adding greatly is a happy, rhyming text that captures in words, the pure energy of the figures in motion. You can't put it down.
Teaching ideas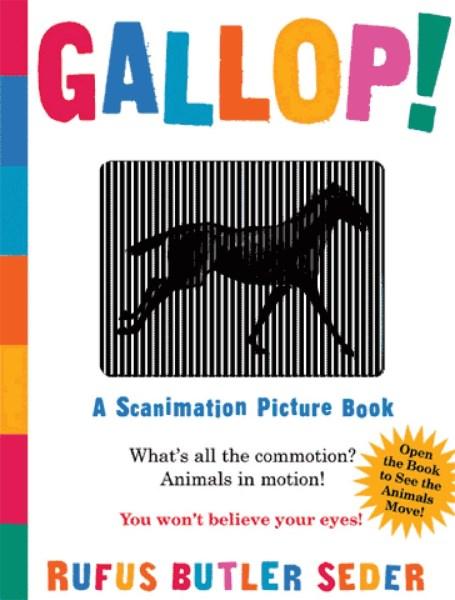 Gallop! A Scanimation Picture Book
Australian Curriculum: Description
A first book of motion for kids, it shows a horse in full gallop and a turtle swimming up the page. A dog runs, a cat springs, an eagle soars, and a butterfly flutters. Created by Rufus Butler Seder, an inventor, artist, and filmmaker fascinated by antique optical toys, Scanimation is a state-of-the-art six-phase animation process that combines the "persistence of vision" principle with a striped acetate overlay to give the illusion of movement. It harkens back to the old magical days of the kinetoscope, and the effect is astonishing, like a Muybridge photo series springing into action—or, in terms kids can relate to, like a video without a screen. Complementing the art is a delightful rhyming text full of simple questions and fun, nonsense replies: Can you gallop like a horse? giddyup-a-loo! Can you strut like a rooster? cock-a-doodle-doo!
Teaching ideas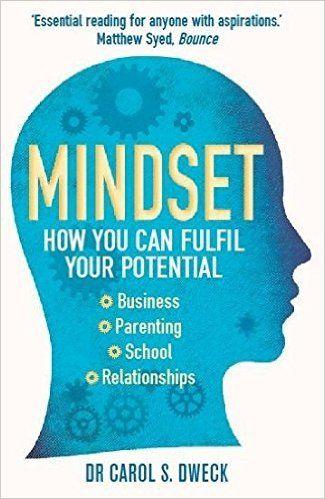 Mindset: How You Can Fulfil Your Potential
Maths Concepts
Australian Curriculum: Description
World-renowned Stanford University psychologist Dr Carol Dweck, in decades of research on achievement and success, has discovered a truly groundbreaking idea-the power of our mindset. Dweck explains why it's not just our abilities and talent that bring us success-but whether we approach them with a fixed or growth mindset. She makes clear why praising intelligence and ability doesn't foster self-esteem and lead to accomplishment, but may actually jeopardize success. With the right mindset, we can motivate our kids and help them to raise their grades, as well as reach our own goals-personal and professional. Dweck reveals what all great parents, teachers, CEOs, and athletes already know: how a simple idea about the brain can create a love of learning and a resilience that is the basis of great accomplishment in every area.
Teaching ideas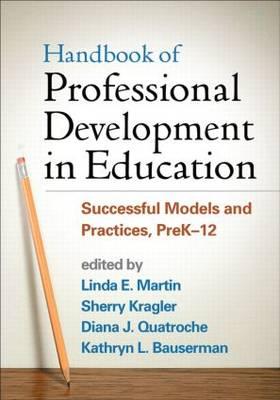 Handbook of Professional Development in Education
Maths Concepts
Australian Curriculum: Description
This comprehensive handbook synthesizes the best current knowledge on teacher professional development (PD) and addresses practical issues in implementation. Leading authorities describe innovative practices that are being used in schools, emphasizing the value of PD that is instructive, reflective, active, collaborative, and substantive. Strategies for creating, measuring, and sustaining successful programs are presented. The book explores the relationship of PD to adult learning theory, school leadership, district and state policy, the growth of professional learning communities, and the Common Core State Standards.Each chapter concludes with thought-provoking discussion questions. The appendix provides eight illuminating case studies of PD initiatives in diverse schools.
Teaching ideas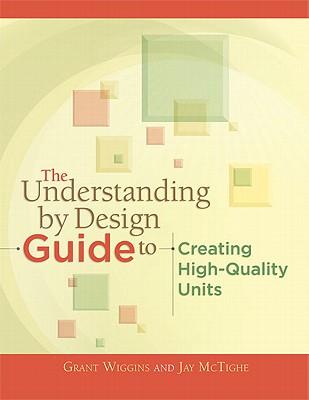 The Understanding by Design Guide to Creating High-Quality Units
Maths Concepts
Australian Curriculum: Description
Unit creation and planning made easy for Understanding by Design novices and veterans alike! This book introduces version 2.0 of the UbD Template and allows you to download fillable electronic forms to help you more easily incorporate standards, advance your understanding of backward design, and improve student learning.
Teaching ideas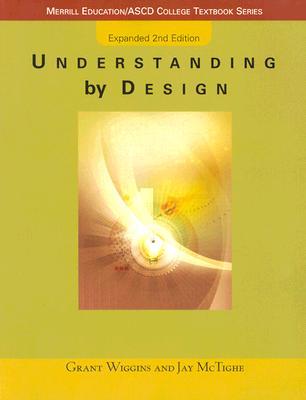 Maths Concepts
Australian Curriculum: Description
Drawing on feedback from thousands of educators around the world who have used the UbD framework since its introduction in 1998, the authors have greatly revised and expanded their original work to guide educators across the K-16 spectrum in the design of curriculum, assessment, and instruction. With an improved UbD Template at its core, the book explains the rationale of backward design and explores in greater depth the meaning of such key ideas as essential questions and transfer tasks.
Teaching ideas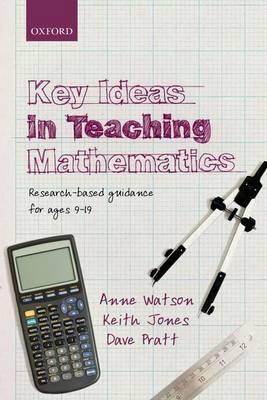 Key Ideas in Teaching Mathematics
Maths Concepts
Australian Curriculum: Description
Big ideas in the mathematics curriculum for older school students, especially those that are hard to learn and hard to teach, are covered in this book. It will be a first port of call for research about teaching big ideas for students from 9-19 and also has implications for a wider range of students. These are the ideas that really matter, that students get stuck on, and that can be obstacles to future learning. It shows how students learn, why they sometimes get things wrong, and the strengths and pitfalls of various teaching approaches. Contemporary high-profile topics like modelling are included. The authors are experienced teachers, researchers and mathematics educators, and many teachers and researchers have been involved in the thinking behind this book, funded by the Nuffield Foundation. An associated website, hosted by the Nuffield Foundation, summarises the key messages in the book and connects them to examples of classroom tasks that address important learning issues about particular mathematical ideas.
Teaching ideas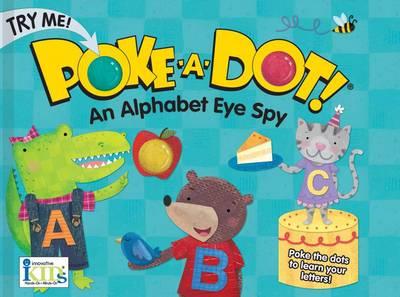 Poke-a-Dot: An Alphabet Eye Spy
Maths Concepts
Australian Curriculum: Description
Foundation Year – Establish understanding of the language and processes of counting by naming numbers in sequences, initially to and from 20, moving from  any starting point (ACMNA001)
Teaching ideas