Problem solving thinkboards
Problem solving thinkboards are an essential classroom tool for problem solving. Printed with Polya's 4 step problem solving technique the thinkboard enables students to record and share their thinking as they develop their problem solving skills.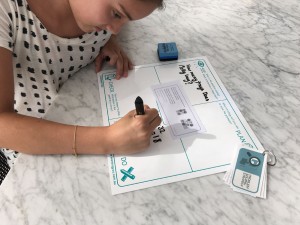 Attach the strategy cards and provide students with a bank of problem solving strategies. The back of the board is blank for use in warm ups and other learning areas.
To purchase problem solving thinkboards for your school or class please download the order form below and email LearningYou admin@learningyou.com.au for a quote.
Specifications:
One side printed with See, Plan, Do, Check icons.
Size: 346mm x 304mm
Material: 1mm white rigid PVC
Thinkboard Training
We provide online training to help you best use the thinkboard and Polya's technique in the classroom .  It's FREE!  Enrol below