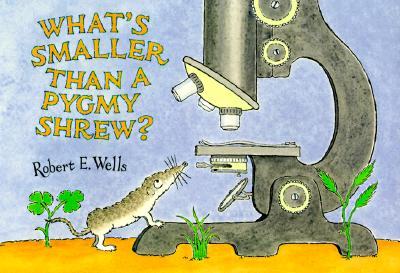 What's smaller than a pygmy shrew?
Maths Concepts
Australian Curriculum: Description
This book explores the concept of size. Different animals, organisms and concepts are benchmarked against one another to develop an understanding of relative size.
Teaching ideas
Expressing all sizes referred to in the book as scientific notation (including the integers); ranking the relative sizes in ascending/decending order; investigating BIG numbers e.g. trillions etc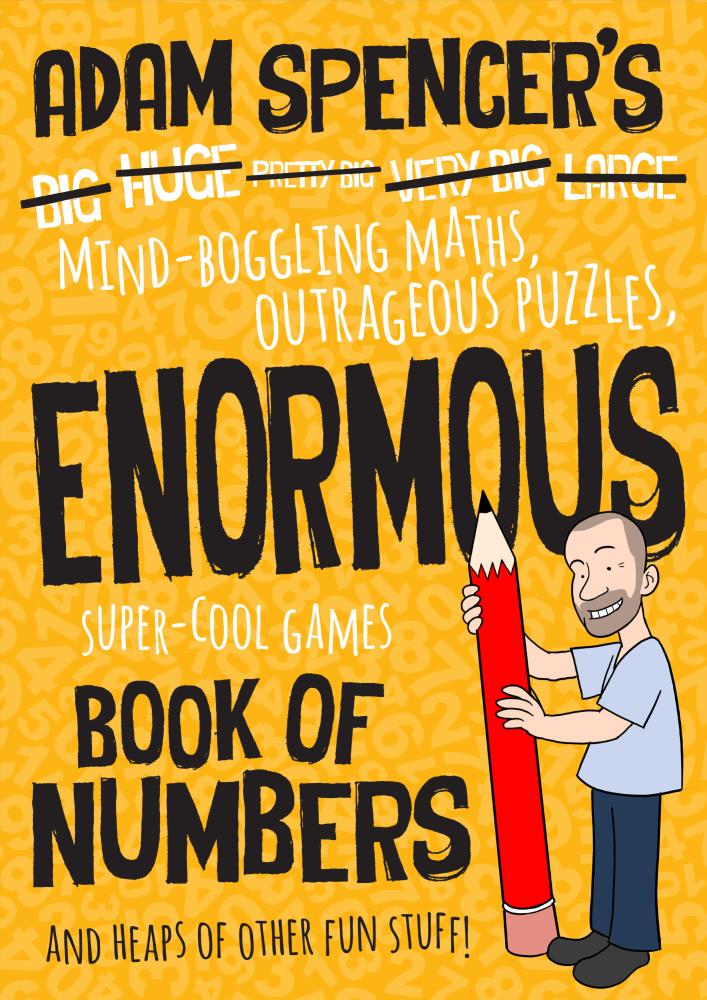 Adam Spencer's Mind-Boggling Maths, Outrageous Puzzles, Enormous Super-Cool Games Book of Numbers and heaps of other fun stuff!
Australian Curriculum: Description
Prep-Sort, describe and name familiar two-dimensional shapes and three-dimensional objects in the environment (ACMMG009); YR1-Recognise and classify familiar two-dimensional shapes and three-dimensional objects using obvious features (ACMMG022); YR2-Describe the features of three-dimensional objects (ACMMG043); YR3-Identify symmetry in the environment (ACMMG066); YR4-Investigate number sequences involving multiples of 3, 4, 6, 7, 8, and 9 (ACMNA074); YR5-Use efficient mental and written strategies and apply appropriate digital technologies to solve problems (ACMNA291); YR6-Construct simple prisms and pyramids (ACMMG140); YR7-Draw different views of prisms and solids formed from combinations of prisms (ACMMG161); YR8-Solve a range of problems involving rates and ratios, with and without digital technologies (ACMNA188); YR9-Express numbers in scientific notation (ACMNA210)
Teaching ideas
Real-world application in this book. Cross-curricular links are strong too, science, humanities, music, HPE etc
Can you count to a googol?
Maths Concepts
Australian Curriculum: Description
Recognise, model, represent and order numbers to at least 10 000 (ACMNA052); Apply place value to partition, rearrange and regroup numbers to at least 10 000 to assist calculations and solve problems (ACMNA053); 4-Recognise, represent and order numbers to at least tens of thousands (ACMNA072); Apply place value to partition, rearrange and regroup numbers to at least tens of thousands to assist calculations and solve problems (ACMNA073); 7-Investigate index notation and represent whole numbers as products of powers of prime numbers (ACMNA149)
Teaching ideas